"You're not going to come in and feel like a customer, when you walk in our doors you are going to feel like family."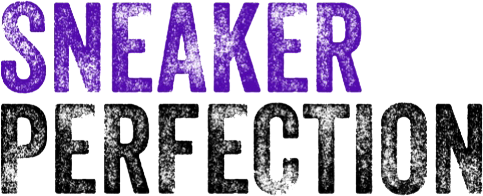 Monday: CLOSED
Tuesday: 12:00pm – 7:00pm
Wednesday: 12:00pm – 7:00pm
Thursday: 12:00pm – 7:00pm
Friday: 12:00pm – 7:00pm
Saturday: 11:00am – 6:00pm
Sunday: CLOSED
6265 Delmar Blvd., University City, MO 63130 | (314) 349-1127
"Sneaker Perfection opens on Halloween Day. This day is symbolic in a sense, as a mentor of mine and fellow small business owner, Eric Outlaw passed on this day 2 years ago, and in his memory, we celebrate the birth of Sneaker Perfection, the store. We will be open with our normal store hours from 11am to 6pm. Don't worry if you can't make it this day, as we will be back Tuesday, Nov. 3 in anticipation to see all of our new Perfection Family." – Owner Tommy Williams
Husband and wife duo Tommy and Ashley Williams have been perfecting every step with their children, Carter (8) and Conner (3), since 2017 when they first came up with their idea for Sneaker Perfection.
The family has shared their adventures through social media and has connected with a loyal fan base on YouTube. While racking up thousands of views of the family's journey while traveling through the U.S., the Williams decided they wanted to open their own physical retail location, but with an element that is different than most retail shops; having their customers feel like family.
"Our goal is to remain humble and build a market for St. Louis. You're not going to come in and feel like a customer, when you walk in our doors you are going to feel like family."
The Williams always wanted to be different from other resellers. They knew their goals differed in that they wanted to take care of people, deliver shoes timely, and show love to all people, no matter what.
The idea of Sneaker Perfection came when Tommy and Ashley were living in upstate New York. During this short relocation, Tommy continued perfecting his craft, and learning about the sneaker game.
Tommy began to visit as many different resale shops as he could to start speaking with the owners, learn and idea of the process, and see if this was something he wanted to pursue, long-term.
"I asked questions, and was given great advice. I continued doing my homework, selling shoes on the side, and networked with people in need of the hottest kicks. Just seeing the look on my clients face when I was able to come through for them, was enough." – Tommy Williams
In late 2017 is when the Williams started a YouTube channel, a vlog about sneakers along with enjoying the family life, and experiencing new adventures with their kids, Carter and Conner.
The goal was to build a following, then eventually open a store. The Williams did exactly that. The family took a break from posting YouTube videos and started focusing on their business plan, saving to open the store, and selecting the correct location for a store. Then COVID-19 took the world by storm.
The rest of the story can be told best by Tommy Williams:
"My wife was forced to work her current job from home, while homeschooling our children and I worked my full-time job. I was let go from my job during the Pandemic, so it was really grind time from there. I just kept thinking about what I should I do. I'm tired of working for people who don't share the common values as myself, and so the question became, what can I do to make an impact on our current lives?"
In August of this year, a close friend and fellow small business owner referred me to my current landlord Mary McCabe. We met, and she said she had a small space, that would be great for a start-up company. We visited, and fell in love with our first Sneaker Perfection home. The transformation has been unbelievable!
We are really looking forward to opening in the Loop and welcoming in our customers, which we consider family when they step foot inside of our store.
We have always notice traits we would change when we got our own store… and our #1 goal is to let our Perfection Family know is, when you walk in our establishment, you will not be judged. We only want to give positive vibes and energy, and make our customer want to visit soon."