As interest in books on anti-racism has skyrocketed over the last couple of weeks, Eyeseeme African American Children's Bookstore has seen a huge increase in online sales, said owner Jeffrey Blair. "We were very well-positioned in order to help fulfill that need."
As millions of people have taken to the streets in recent days to protest systemic racism, police brutality and the killing of George Floyd, posts encouraging people to support Black-owned businesses and restaurants have gone viral on social media. Some have gotten hundreds of thousands of likes and shares, and many Black business owners are seeing those likes and shares translate into notable increases in sales.
"We're seeing that people aren't just sharing and sending it on, but we have people that are actually making sales, actually sending emails, 'yeah, I saw this on social media and I want to do my part in order to support what you guys are doing, and to support Black business,'" said Jeffrey Blair, who owns Eyeseeme African American Children's Bookstore in University City, Missouri with his wife, Pamela. "I've never seen that before, to that degree. It's been a substantial increase in online sales."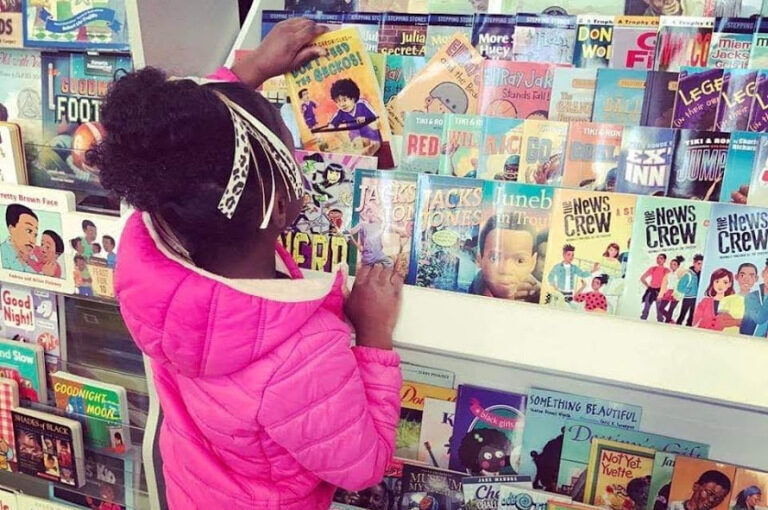 (Photo Courtesy of Jeffrey Blair)
It has always been harder for Black people in the U.S. to start and grow businesses ⁠— harder to get loans, harder to get investors, harder to access lines of credit. Just 4% of business owners are Black. That was before the pandemic, which has disproportionately affected Black people in almost every way, both health-wise and economically.
In the COVID-era, many Black business owners have struggled to get loans from the federal Paycheck Protection Program. And just three months into the pandemic, about 40% of Black-owned businesses in the country have already closed, likely permanently, compared to less than 20% of white-owned businesses.
That is part of why, for Blair, it is so powerful to see so many people from around the country not just sharing posts on Instagram and Twitter about supporting Black-owned businesses, but actually doing it. And not just buying books ⁠— many about anti-racism and how to be an ally ⁠— but also reaching out and asking whether they can volunteer at the store, or how else they can help.
"Seeing the protests at first it was like, okay, we've kind of seen this before… But then seeing the size of the protests, and seeing the call to action not just be about specifics of the George Floyd case, but also the specifics about removing racism and oppression not just in criminal justice, but in all areas," Blair said. "And a part of that is supporting Black businesses, and us seeing it translate into sales? It's like wow, this is something different that's taking place. I hope it sustains itself. Because it really is powerful."